---
Your team does the installation, GLEP does the rest. We are here to assist you in evaluating your design, as well as quoting, ordering, and supporting any electrical distribution equipment and control.
---
Actively work on getting you answers you can count on
Aggressively identify alternatives to challenges
Make your problem our responsibility
Partnering in YOUR
success
Won't leave you hanging
Partner for win-win
More than just a transaction
We strive to be better today than yesterday
Always learning and growing
We are never satisfied with the status quo
We connect to understand YOURbusiness, YOUR team, and YOUR goals. YOU can expect an open and honest assessment to determine if we can help YOU. A detailed proposal will, then, get YOU where YOU need to go.
Aligning through continuouscommunication and collaboration is key. As YOUR needs shift, our team will confirm and evaluate ongoing strategies for mutual success.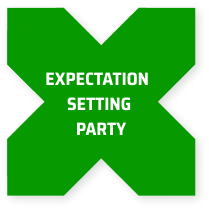 Our experts dive into proven strategies to accomplish success for YOU. YOU have an advocate with the manufacturer to get it done. We've GOT YOUR BACK if theunexpected occurs.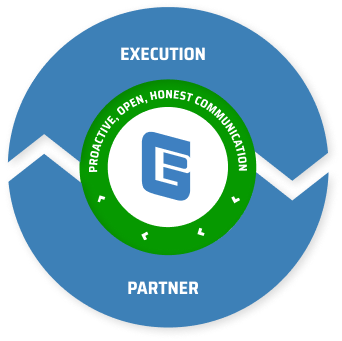 The end of a project is just the beginning of an ongoing partnership. As advocates, we continuously improve and focus onexceeding YOUR expectations.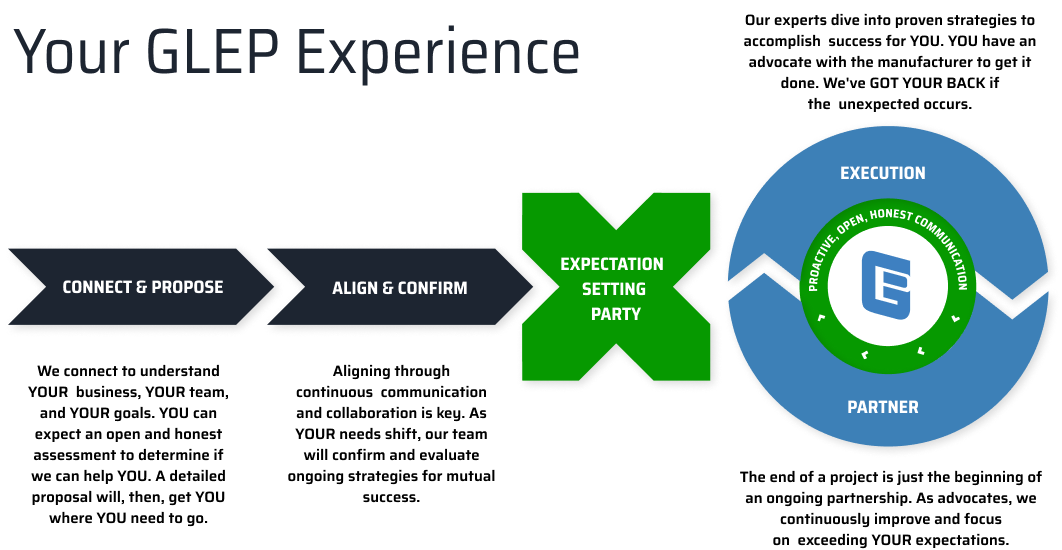 Knowledgeable, Experienced, No B.S. Experts
Whether your project needs application review and design evaluation assistance, competitive quoting, ordering and shipment tracking, customer service or post-sales support, the GLEP team has decades of experience to guide every step of the project. We're committed to getting the job done and getting it done right.